It's an exciting yet bittersweet day on the blog, as I re-launch Carriage Before Marriage as amywruble.com. Ta da!
Aw, come on, don't be sad.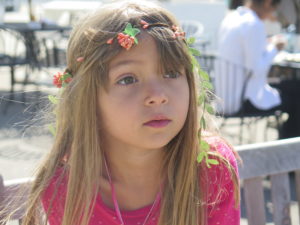 This is a good thing, really!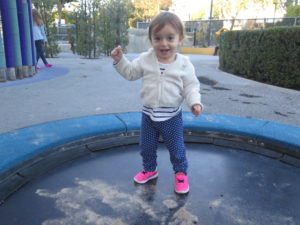 Those of you who have been reading me since the beginning know my story: I started Carriage Before Marriage when Viv was just a baby and I still called Dave my Baby Daddy. With life a whirlwind of first-time parenting adventures, wedding planning and trying to conceive again, I figured I had plenty of blog fodder. Perhaps I would become a famous blogger and household name!  (I didn't). Perhaps blogging would lead to some jobs and I'd fulfill my dream of being a working writer. (I did!)
I have loved blogging at Carriage Before Marriage, but the name doesn't exactly fit my married-with-children vibe anymore.  While it will always be my origin story, it's not where I am now. And I am trying to Be Here Now, just like Oasis says.
When I started out, it seemed like every blogger I admired used a pseudonym. We were all confessing our terrible human secrets, hidden behind the safety of our cute blog names. Yet over time, I've noticed some bloggers coming out of the closet, using their real names, owning their terrible human secrets. And I thought maybe I could do it too, even though it's scary.
So that leaves us with the very un-creatively but accurately named amywruble.com. In case you are wondering, my last name starts with a silent W (doesn't everyone's?) and sounds like the Russian currency, but I swear I had nothing to do with hacking the election.
Going forward, I will still blog. I will still link to stuff I write elsewhere. I will try my hardest to entertain both you and me. If you haven't already, please subscribe by email—I promise it's not annoying. You'll just get an occasional blog post and you'll be on the list for when I write The Great American Novel self-published bathroom reading in 20 years or so.
And now to give credit where credit is due, big ups to Kayleen at Booyah Creative for designing my beautiful new website, and to Krista at Classic Kids Santa Monica for shooting such a flattering author photo. If only her retouchers could follow me around all day.
Ciao for now. Please leave me a comment so I know you're there.  Love ya.