Update: The giveaway has ended, but please enjoy the holiday shopping guide. 
Need inspiration for your holiday shopping? How about a free gift to get you started? Read on!
UncommonGoods is one of my favorite online stores, especially when I'm looking for a
Christmas gift or Chanukah present. I've given their clever cheese boards, fancy coasters and even jewelry as gifts for friends and relatives, but now that I'm a mom (and an aunt), I'm way into their creative and cool gifts for kids.
I mean, have you seen this unicorn headband? Might have to borrow it from my daughters after they go to bed.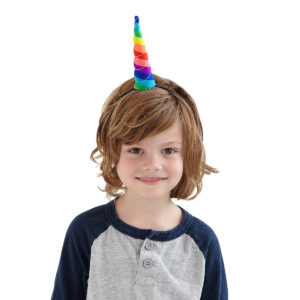 I also like that so many of the UncommonGoods products are sustainable and environmentally friendly. And for every purchase, they donate $1 of their money to your choice of several worthy non-profits.
So let's get started. I've selected my favorite toys, apparel and other fabulous Uncommon Goods goodies. Enter the giveaway and if you win, you can take your pick from anything on my gift guide. That's one present to cross of your list!
Balloon Dog Night Light
Based on the famous Jeff Koons pop art sculpture, these adorable balloon dog night lights are a top seller, beloved by kids and their design-obsessed parents.
Goldilocks and the Three Bears Toy House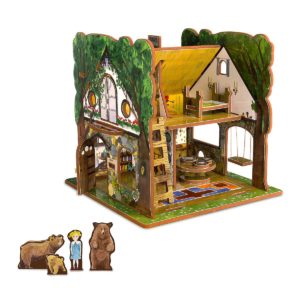 What I love about this toy house is how long it keeps kids busy. First you build the doll house like a 3D puzzle. Then, spend hours of imaginative play reinacting the classic story of Goldilocks and The Three Bears–book included–or making up new stories.
Personalized M is For Me Book
I'm a sucker for a personalized gift, especially since I saddled one of my kids with a not-so-obvious spelling. This sweet personalized book features an A to Z of positive attributes (like B is for Brave) to encourage and inspire while teaching the alphabet.
Electric Light Blocks (30-piece Set)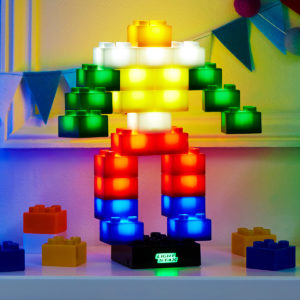 For kids like mine who can't get enough of building toys, here's a bright twist — blocks that light up and glow! Perfect for skyscrapers at night. (There's a larger set available, but only the 30-piece set is eligible for the giveaway.)
Design Your Own Slime Kit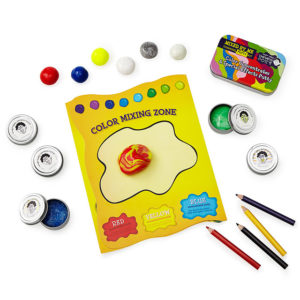 Budding mad scientists and artists alike will love using color and glitter to customize their own slime. And it's not even THAT messy, because the storage tins are included
Scratch Map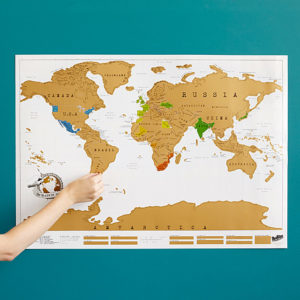 The whole world is your bucket list with this cool scratch off map that let's you track where you've been. Teach geography and encourage their love of travel with just a few scrapes from a coin. Comes in two sizes.
Personalized Football Baby Suit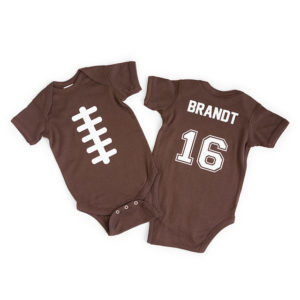 It's not just the holidays–it's also football season. Fans will adore this personalized baby onesie that gives new meaning to the term "football hold."
Construction Plate & Utensils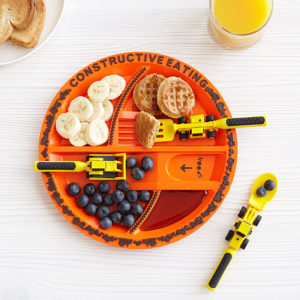 End picky eating with this interactive plate and utensil set (complete with bulldozer and forklift–get it?) that turns your dinner table or high chair into a working construction site.
I hope I've given you some good ideas for your holiday shopping. Enter the giveaway and if you win, you can choose anything from this post, including the unicorn horn. Giveaway runs from Weds Nov 1 thru Sun Nov 5. Please like UncommonGoods on Facebook and sign up for their email list to qualify your entry. Good luck!
a Rafflecopter giveaway

This post is sponsored by UncommonGoods. All opinions are my own.